At LoVetro Law Office, our elder law and estate planning attorney is dedicated to helping families all over Frederick County prepare for their futures. Contact us in Frederick, Maryland, and schedule an initial consultation of your case to get started.
Compassionate Legal Service
Focused on Your Future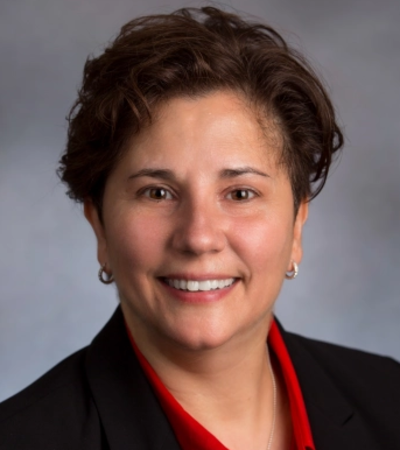 Elder Law & Estate Planning Attorney in Frederick, Maryland
Cristine Evans LoVetro
Attorney at Law
Cristine Evans LoVetro earned an undergraduate degree in law and society with a minor in gerontology, the study of aging. She worked for years and then pursued her law degree at the University of Baltimore School of Law. For the past two decades, she has utilized her knowledge of the problems people face as they age and her experience as an estate planning attorney to help families who need assistance in Frederick, Maryland. Contact her today to discuss your elder law issues, and start seeking a solution.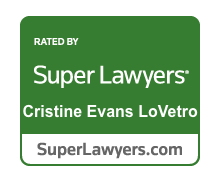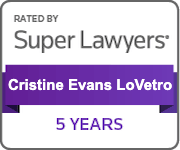 Whether you are looking to create a will or trust, discuss power of attorney, or any other elder law need, contact our attorney.
We are able to help you seek a solution for your dependents. If your children are minors or adults, we want to help your family.
The probate process can be long and complicated. We want to protect the life that you have built and help you move forward.
Why Work With Us?
Our estate planning attorney has 20 years of legal experience and a vast knowledge of the needs of elderly people. You deserve to be treated with respect and compassion when facing the challenging process of estate planning, and we are the team for you.
We Are Compassionate
The estate planning process is never an easy task to handle, especially by yourself. When dealing with a burden like this, you deserve an attorney who will be at your side and provide you with sound and trustworthy advice.
We Are Approachable
It may be intimidating to ask for legal help. We are ready to take on your problems with open arms, no matter how troublesome your situation may be. If you need reliable guidance for estate planning or probate, turn to us.
We Put Our Clients First
From the moment you contact us, your priorities will be in good hands. You are not just another client to our attorney, you are someone that will receive compassionate and trustworthy guidance for all of your estate planning needs.
Protect Your Family & Your Finances
It is never too early to start planning for your future. By creating a will or trust, you are able to communicate your wishes for your finances, property, and family after your death. Our experienced estate planning attorney is here to help you with that process.
If you have a child that is a minor or an adult family member that needs to be taken care of after you are gone, you may want to consider guardianship. You are able to choose someone you trust to take care of your loved ones. We'll help you take the right steps.
The process of probate can be difficult for your family to handle. The government is stepping in and you could lose items that mean the world to your family. We are here to protect the life that you have built and help you receive what is rightfully yours.
To get started, reach out to our elder law and estate planning attorney at LoVetro Law Office to schedule an initial case consultation. We provide our services to all of Frederick County, Maryland, including the city of Frederick and all surrounding cities.
Create an Estate Plan Tailored to Your Needs
If you or your loved ones need help with estate planning or other elder law needs in Frederick County, Maryland, contact us.